How do I activate my FibreStream service and install my router?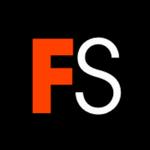 Updated by FibreStream
Welcome to FibreStream. We're happy to walk you through it.
Once your service has been installed or activated
Use an Ethernet cable to connect your wireless router (from the "Internet" or "WAN" port) directly to the FibreStream wall jack in your unit. 

Ensure the router is powered on. 
Open the Wi-Fi settings on your devices to view the list of available Wi-Fi signals.
Find the wireless network name (or SSID) for your router in the list, select it, and then enter your wireless password (or PIN) when prompted.
FibreStream provides Internet service without requiring a modem. Only a wireless router is required for wireless Internet.
You can also connect your computer directly to the FibreStream jack (provided your computer has an Ethernet port) to test or use the Internet connection. The wireless router is required for Wi-Fi, and all stand-alone wireless routers (not a modem) are compatible with our service.
Where's my Internet jack? 
If your unit already has FibreStream installed (no technician visit required) then you will find information on your jack location in the welcome email we sent to you:

If the location isn't listed, try every Ethernet jack in your unit. Our jacks are often labelled with a "FibreStream" sticker. Most Internet jacks are located in the living area or bedrooms. If your unit has a telecommunication panel, it may be located there. Telecommunication panels are typically located near your front door.
If you have trouble finding the jack, please contact our support team. 
Where's my wireless password? 
Routers purchased from FibreStream have a label sticker in the router box with your wireless name and password. A second identical label is stuck to the bottom of the router. They'll look like this:
If you're using your own wireless router, the wireless name and password is also likely located underneath the router. Flip your router over and you should be able to find the wireless name and password corresponding to your network. If you're still having trouble, you can find your router manufacturer information here.
Wireless routers
If you don't have a router, you can purchase one from FibreStream. 
We sell the TP-Link Archer C20 router (compatible with FIBRE50) and the TP-Link Archer C7 router (gigabit, compatible with all packages). Please contact our support team for all purchases.
Alternatively, you can purchase your router from any electronics vendor. See a list of compatible routers here. A few notes and recommendations for routers:
Purchase a dual-band router. 5.0GHz Wi-Fi will ensure the fastest wireless speeds. 
For package speeds over 100 Mbps, you will need a gigabit router. We recommend a gigabit router with AX or AC wireless capability for the fastest speeds. Not sure if you're current router is gigabit compatible? We've got a guide for that, too.
If you purchase your own router, you are responsible for its configuration.
Some wireless routers require selecting an Internet type when running through the initial set-up. If required, select "Dynamic IP" or "DHCP" as the Internet type.

No additional configuration is required.
Was this article helpful?