Does FibreStream assign Canadian IP addresses?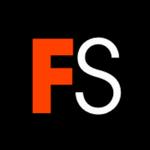 Updated by FibreStream
Yes, all FibreStream IP addresses are geolocated and registered in Canada.
If a website or video platform indicates that your IP address is located in another country and prevents you from accessing content, it is likely because their provider is utilizing outdated geolocation information.
Geolocation databases are employed by platforms and websites to associate countries to IP addresses. This is sometimes used to block specific country access due to video rights (Netflix, Disney+, Prime) or, more frequently, to cater content based on user location.
If the geolocation database employed by the website/platform provider is outdated, it may contain incorrect country information. As a result, those providers sometimes erroneously prevent IP addresses from accessing their website/platform content. This can manifest as a "wrong country" error or a "VPN or proxy" error when attempting to access the website/platform.
You can check geolocation information by visiting
this
IP location site. Your IP location should reflect your current location.
If you experience this issue, we'd first recommend contacting the site or platform support to report the problem. Unfortunately, FibreStream has no control over how providers treat or locate our IP addresses.
If the problem persists, feel free to contact our support team. Our network team can reach out to the provider on your behalf.
Was this article helpful?