Why is my FibreStream wireless Internet slow?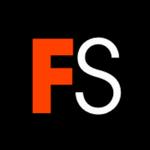 Updated by FibreStream
Slow wireless Internet? Don't despair. We have a fix for your wireless woes. 
Interference
Wireless interference is most commonly caused by electronic devices. Neighbouring wireless routers communicating on the same band and channel as your router are the most likely culprits: cordless phones, bluetooth devices (headsets or microphones), and microwaves can also interfere with your Wi-Fi. The proximity of equipment to power bars and LCD monitors is known to affect wireless service and speed.
It's possible to reduce wireless interference to improve connectivity, and it begins with understanding dual-band routers and wireless devices.
Dual-band routers
Most new routers (but not all) are dual-band routers. Dual-band means there are two radio signals broadcast by your wireless router: 2.4 GHz and 5.0 GHz.
In your list of available wireless networks, you might see both a 2.4 option and a 5.0 option. FibreStream dual-band routers advertise both options with the same wireless name -- the only difference is 2.4 or 5.0 at the end of the wireless name. 
2.4GHz: The 2.4 signal is usable by all Wi-Fi devices. It has increased range but achieves lower speeds. The 2.4 signal is prone to wireless interference and is more likely to be affected by other electronics, neighbouring routers and/or physical barriers.
You may notice that your device can only connect to the 2.4 network and not the 5.0 (the 5.0 network won't appear in the list of available networks). That means either the wireless device you are using is not capable of connecting to the 5.0 signal, or your router is not dual-band.
5.0GHz: The 5.0 signal is designed for newer devices and higher speeds and is less susceptible to interference, but has decreased range. The 5.0 signal is recommended for most newer devices. It is less prone to interference and can attain higher speeds.
When to use the 2.4GHz wireless network 
In a large condo, you should switch your mobile devices to the 2.4 signal if you notice poor performance on the 5.0 signal. As mentioned earlier, older devices may be restricted to the 2.4 signal. In that case, you must use the 2.4 signal. If the router you're using only advertises or broadcasts the 2.4 signal, it'll be your only option.
When to use the 5.0GHz wireless network 
In a small unit, the 5.0 signal is preferred for all capable devices, because it is far more resilient to wireless interference. All stationary devices located in the same room as the router should be placed onto the 5.0 network (smartTV, television box, desktop computer, wireless appliance). If range isn't a problem in the unit, smartphones and tablets should also be placed on the 5.0 network.
Selecting the 5.0 signal over the 2.4 signal will help reduce interference, but sometimes it still creeps in and finds a way to affect your ultra-fast FibreStream service.
Walls, floors and physical barriers are also common contributors to wireless interference. Specific building materials such as metal, concrete and ceramics are all known to cause wireless interference.
Wireless channels
Your router operates using a wireless channel within its respective signals (2.4 or 5.0). In condominiums or apartment buildings, it is very common for channels to overlap or to become saturated by neighbouring routers (routers using the same channel within the same area as your router).
You can fine-tune your network by changing the channels on your router to reduce overlap and interference and continue to take advantage of your blazing-fast Internet speeds.
The 2.4Ghz signal contains 11 channels. The channels overlap, except channels 1, 6 and 11. If you are using the 2.4Ghz signal and want to change the channel, we suggest using 1, 6 or 11.
The 5.0Ghz signal contains 9 channels and they don't overlap. We suggest first trying 36,40,44 or 48 when changing wireless channels on your router.
Channel settings are by default set to automatic (or auto); on startup, the router detects the least congested channel.
Power-cycling your router (unplugging the power cable, waiting 5 seconds, plugging it back in) will force your router to evaluate wireless channels and choose a channel least affected by congestion.
You can also adjust the channel by manually connecting to the router.
Are you using a FibreStream router?
Here
is our guide if you need to change your wireless channel. You may need to adjust the wireless channel several times to find the best one for your environment.
If you're using your own router, we suggest contacting your router manufacturer directly for additional assistance. We've compiled a contact list for router manufacturers here.
Older devices and wireless standards
Let's say you've moved your devices to the right signals and you've adjusted your wireless channels for the best possible wireless experience. Some of your wireless devices could be using different versions or standards of wireless networking. This could also impact your wireless experience.
Some wireless devices are rated for certain speeds and signals by wireless standards. Those wireless standards are the foundation of wireless networking, and each release improves wireless connectivity and speed.
Wireless standards govern the compatibility of wireless devices. They are known as 802.11. The most popular standard is known as 802.11ac. Routers that are 802.11ac compatible often use "AC" in router model names or in their marketing/packaging.
Less expensive or older routers and wireless devices could be operating using an older wireless technology. This could mean the router doesn't support dual-band signals or is restricted in terms of wireless speed.
For example, devices that employ 802.11n Wi-Fi technology often use "N" in router model names or in their marketing/packaging. This is an older Wi-Fi technology that supports slower Wi-Fi speeds.
This is also true of older wireless devices. If you are using, let's say, a computer from late antiquity (10-20+ years old), it will almost certainly be restricted to an older wireless standard like n, b or g. 
The most recent Wi-Fi technology is known as 802.11ax. Routers and wireless devices that are 802.11ax capable often use "Wi-Fi 6" or "AX" in their marketing/packaging.
WiFi technologies are as follows:
Wi‑Fi 6 (802.11ax) since 2019
Wi‑Fi 5 (802.11ac) since 2014
Wi‑Fi 4 (802.11n) since 2009
Wi‑Fi 3 (802.11g) since 2003
Wi‑Fi 2 (802.11a) since 1999
Wi‑Fi 1 (802.11b) since 1999
Thankfully, new routers are backwards-compatible, so your older devices can still access the Internet via newer wireless technology, but they'll be restricted by their own Wi-Fi technology. However, connecting an old device to your Wi-Fi could result in decreased speeds for the newer devices too.
Was this article helpful?