Do I need a wireless range extender?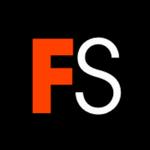 Updated by FibreStream
If your devices are experiencing difficulties with range in a particular area of your unit, we'd first suggest changing the frequency of said devices from 5.0 to 2.4. Most condominium units do not require a range extender, but the wireless signal may be experiencing interference.
The 2.4GHz signal has an increased range when compared to the 5.0GHz signal. Additionally, adjusting the wireless channel on your router can increase speed and connectivity. Find our dedicated wireless channel guide here.
Looking for more information on wireless speeds and frequencies? Check out our dedicated
support article
for help.
If you continue to experience difficulties with range after switching to the 2.4GHz signal, it may be worth looking into range extender options.
A wireless range extender connects to your preexisting network and extends the signal farther. We recommend matching the wireless range extender specifications with your wireless router. For example, a AC1750 dual-band wireless range extender would be required to connect with your TP-Link Archer C7 (AC1750).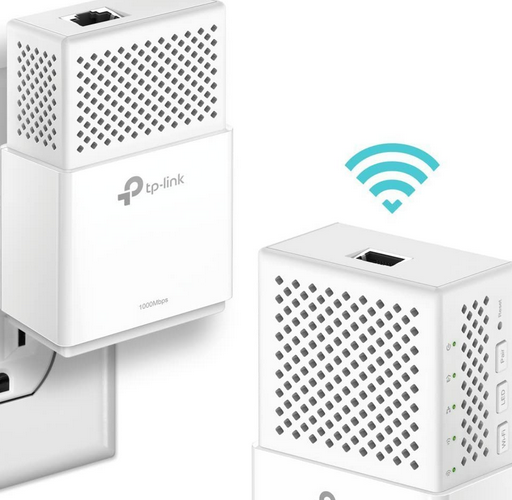 Need to contact your router manufacturer to confirm router specifications? Find our manufacturer contact information list
here
.
When placing a range extender in your unit, it's important to install the extender outside of a wireless "dead zone". Placing the extender between your wireless router and the affected area is recommended to avoid rebroadcasting a weak or poor signal.
A wireless powerline adapter is also a reliable option for the extension of your network. Wireless powerline adapters come in kits of two units (adapters).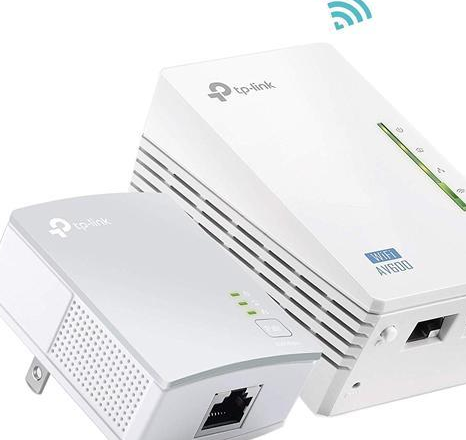 The first adapter is plugged into the outlet near your router and connects to a LAN port in the wireless router via an Ethernet cable. The second adapter should be placed in a power outlet in the affected area.
Note that the second powerline adapter must be connected on the same power circuit as the first adapter to work correctly.
The first adapter converts the signal from your router through your electrical circuit to the second adapter. The second adapter then rebroadcasts the wireless signal. The powerline method is generally more reliable than rebroadcasting using a wireless extender, as it mimics a solid wired connection.
An additional wireless access point (WAP) can also remedy range issues. In order to use a second wireless access point, more than one FibreStream Ethernet jack needs to be activated in the unit. A technician visit is required to activate several jacks in your unit.
To request a technician visit to activate several jacks in your unit, please
contact
our support team.
In the case of a WAP setup, each jack in your unit runs to telecommunication panel and connects to a wireless router. The second access point (WAP) is then connected to a jack in the unit for greater wireless coverage.
Most wireless routers can be converted into wireless access points by placing them in bridge mode.
Finally, the last option for extending or improving your WiFi coverage is upgrading to a WiFi Mesh system. WiFi Mesh systems operate similarly to adding a second WAP; a mesh router includes wireless nodes to rebroadcast the wireless signal.
Was this article helpful?