What hardware do I need for FIBRE5000?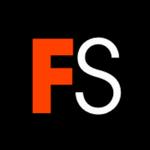 Updated by FibreStream
FibreStream recommends the following hardware for FIBRE5000 subscribers:
A multi-gig network switch (5GBASE-T)
A wireless router with multi-gig capability (5GBASE-T ethernet port or SFP+ port)
Network devices with multi-gig (5GBASE-T) ethernet network cards/adapters
FIBRE5000 subscribers should connect their multi-gig network switch to their FibreStream jack, and in turn connect all 5G capable devices to their switch (ex: a 5G capable router, computer or network storage device).
A multi-gig network switch is recommended in the setup because it typically carries more than a single multi-gig port and allows for several 5G devices to take advantage of 5G speeds. Most home routers have 1G LAN ports, which would only allow devices connected to the router to attain speeds of 1000 Mbps (1G). For that reason, we recommend connecting a multi-gig network switch to your FibreStream jack.
There are numerous network switch vendors that carry 5G ports (either via Ethernet or 5/10G SFP+) – notably Netgear, Ubiquiti and Mikrotik (Netgear SX10, Ubiquiti US-16-XG, Mikrotik CRS309 + more)
For devices with SFP+ ports, a 10GBase-T Copper module will be required per SFP port. Both the Netgear R9000 and the XR700 routers have 10G SFP+ ports. Mikrotik and Ubiquiti both have several router models that include 10G SFP+ ports.
Most network card manufacturers have multi-gig or 5G NIC models (Asus, Intel, TP-Link, HP, Startech, Dell, Rosewill etc) that can be installed inside of desktop computers. The new iMac pro also has a 10G ethernet network card.
Was this article helpful?