How do I fix a DNS error?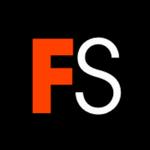 Updated by FibreStream
DNS errors are common browser/network errors. These errors usually appear in your browser when trying to load a web page.
When a DNS error occurs, it means that your device cannot resolve the address you entered in your browser. 
In order for your device to find the IP address (or location) of the website you entered, it first communicates with a DNS server to confirm its location. You can think of DNS like a phone book. If you're trying to call someone you've never spoken to or called before, you first have to consult the phone book to find the number ‒ DNS works the same way. Your device communicates with the DNS (Domain Name Server) to find the address of the web page you entered, so it can direct your device appropriately.
Curious about DNS? We have a page with more information
here
.
In the event of a DNS error, the browser is telling us it can't communicate with the DNS server or can't obtain the IP address of the site attempting to load.
What could be causing the DNS error?
First, we'll want to establish if you can access the Internet with another device. If you're using your computer, try with your cell phone or another device on your network to load a web page. Can you access the Internet on that other device? If you have a Smart TV, an Apple TV or Android box, can you watch your favourite show?
If you can, then the issue isn't related to the Internet service. If you can't, check out our help page.
If you can access the Internet on another device, here are a few suggestions to fix the DNS error on the device that can't:
Clear the cache in your Internet browser
First, reboot/restart your router. Once your device has restarted, you'll want to clear the cache of the browser you're using:
Google Chrome
Select the Options menu in Chrome and navigate to "Settings".
Use the search function and enter "Cache". Select "Clear browsing data" when it comes up as a result.
Change the time range to "All time" and select "Cached images and files" only. Press clear data.
Mozilla Firefox
Select the settings menu located at the top right.
Select "Options" from the menu. Search "Cache" in the search box.
Select "Clear Data".
Select "Clear".
Safari
Click on the Safari tab option and select "Preferences".
Navigate to the "Advanced" option.
Select the "Show Develop in menu bar" box.
Once done, select the "Develop" option Safari tab and select "Empty Caches".
Try a different browser 
If restarting the device and clearing the cache didn't work, you may need to try a different browser. We suggest trying Google Chrome, Mozilla Firefox, Opera or Brave. See our browser article here.
Manually enter DNS settings
If you're still receiving a DNS error, it may be because your router isn't broadcasting the DNS settings to your device, or your device is unable to use those settings to access the Internet. We can manually force the device to use static DNS settings:
Windows
Press start. Using the search bar, enter "Network and Sharing Center".
Select "Network and Sharing Center". From the left hand side, select "Change adapter settings". 
Your wireless or wired connection will be listed here. Right click on the connection. Make sure to select the connection currently in use (if wired select LAN, if wireless select the wireless adapter).
There may be several Internet connections listed in Network Connections. Most of them will likely include a red X. That indicates that the connection is disabled, offline, or not in use.
Select "Properties". From available connection items, select "Internet Protocol Version 4 (TCP/IPv4) and select "Properties" again.
Select "Use the following DNS server addresses".
You can enter Google DNS addresses:
8.8.8.8
8.8.4.4
Or Open DNS:
208.67.222.222
208.67.220.220
Or any other DNS server addresses you choose. Press "Ok" to apply the changes.
macOS
From the menu, select "System Preferences". Select "Network". 
Select the network you are using and select "Advanced".
At the bottom left select the "+" sign and add the DNS addresses.
You can enter Google DNS addresses:
8.8.8.8
8.8.4.4
Or Open DNS:
208.67.222.222
208.67.220.220
Or any other DNS server addresses you choose. Press "Ok" to apply the changes.
Was this article helpful?