Which browser should I use?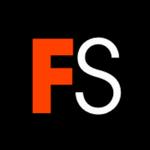 Updated by FibreStream
There are several popular browsers. Google Chrome, Mozilla Firefox, Microsoft Edge and Safari are the most well-known.
Chrome
Chrome is currently the most popular because of its simplicity, performance, and security. However, it uses a lot of resources and memory, and ideally requires about 4GB Ram. 
Pros:
Each browsing tab functions as a separate process. If a web application or website crashes in one tab, the other tabs should stay active.
Syncs across different types of devices. Chrome allows you to sync your browsing history, passwords and information using google devices across phones, computers and tablets.
Wide ranging browser extensions are available. The chrome extension store is well populated with a variety of options.
Incognito mode. Allows for a private incognito tab that doesn't record your browsing or search history.
Integration with Google apps. If you're a wide user of Google applications, Chrome is designed with integration in mind to use your favourite Google apps.
Cons:
Heavy RAM usage. Chrome utilizes device resources heavily. If you're using an older device, consider using another browser.
Privacy concerns. Chrome has been criticized for harvesting user information. If privacy is important to you, consider using a different browser.
Firefox
Firefox comes second as another widely-used browser.
Pros:
Security features. Firefox has built-in security features for popups and spyware.
CPU and RAM management. Firefox handles device resources better than its main competitor, Chrome.
Syncs across different types of devices. As with Chrome, Firefox also offers this feature.
Reader view. Firefox includes a reader view mode to minimize clutter and ads when reading a web page.
Privacy. Mozilla Firefox has a strong reputation for keeping your browsing data private.
Private browsing. Like Chrome, it also has its own version of incognito.
Cons:
Non-resuming downloads. When downloading a file fails, Firefox does not automatically resume the download.
Compatibility issues. Some websites may have issues with Firefox. Some popular sites may have difficulty displaying in Firefox.
Edge
Edge used to be called Internet Explorer. Some like it because of its compatibility with the Windows operating system as well as good security and privacy features. 
Pros:
Speed. Edge's lower RAM usage makes for fast surfing and page loading.
Distraction free reading. Like Firefox, Edge has its own version of reader view to remove distractions while reading.
Notes. Edge allows users to take notes directly on a page.
Windows built-in. Edge includes Cortana in Windows 10.
Battery performance. Edge boasts better battery performance than Chrome on mobile phones and laptops.
Cons:
Missing extension support. Edge doesn't have as much extension support as Chrome or Firefox.
Minimal interface customization. Very little customization functions.
Safari
Safari is another hugely popular browser, often the choice of Mac and iPhone users, because it's a built-in browser for iOS devices. It isn't available for Windows devices at this time.
Pros:
Speed. As with Edge, Safari has great page-load times.
Easy to navigate. Safari has a simple and clean layout.
iCloud Keychain. For Apple devices, Safari allows passwords saved on iDevices to be accessible.
Cons:
Lack of customization.
Rare updates.
Was this article helpful?